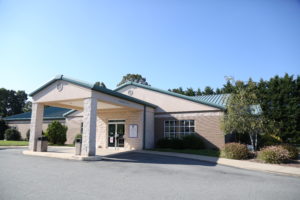 908 S Williamson Ave
Elon, NC 27244
Family Medicine: (336) 538-2314
Pediatrics: (336) 538-2416
Hours: Mon – Thursday: 8:00am – 5:00pm
Friday:  8:00 am – 4:00 pm
Kernodle Clinic Elon is located conveniently right off of Highway 70 in Elon, NC in Alamance County. The Elon location was opened in 2000. Kernodle's Family Medicine and Pediatrics Department provides services at the Elon office. At Kernodle Elon we offer pediatric and family care with inpatient, outpatient and nursery services. We have 24 hour medical care via our on call physician for both family and pediatrics, providing weekend hours for acute pediatric illnesses only.
More than just a Pediatric Office
Visit the patient services pages for a list of the pediatric services that are available at Kernodle Clinic Elon. Kernodle Elon provides both family medicine and pediatric services at this pediatric office location. Because of its ability to serve both adult and child healthcare needs, Elon provides a unique convenience. Family check-ups and visits can be scheduled close together and visits to Elon can take care of the whole families healthcare needs at the same time.
Pediatric to Adult Medicine Transition
The transition from pediatric care to adult medicine can also be a tough and stressful task. At Kernodle Elon clinic transitioning pediatric patients into adults can be much easier. Our physicians and staff will work with you to transfer all pediatric health records over to adult healthcare. We hope you remain in the Kernodle family as a patient. Transitioning into family medicine from pediatric medicine within Kernodle Clinic is a simple and organized process. All health records are already in our system and the transition to adult medicine is easy and familiar to us.
Kernodle Specialties